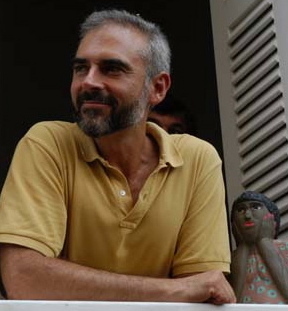 Evan Eisenberg's book The Ecology of Eden (Knopf, Vintage) — an inquiry into humankind's role in nature, real and imagined — has been hailed as "a masterwork" (Toronto Globe and Mail), "a prose epic [of] dazzling wit and impressive learning" (Washington Post), and "a tour de force of magnificent visionary sweep" (Sunday Times, London).

His first book, The Recording Angel, a pathbreaking study of the cultural impact of recorded music, has been translated into French, German, and Italian. Recently reissued in an expanded edition by Yale University Press, it has been selected as one of the "50 greatest music books ever" by the Observer (U.K.). It is also featured in the new Time Out 1000 Books to Change Your Life.

Eisenberg's writing on nature, culture, and technology has appeared in The Atlantic, The New Republic, the New York Times, Natural History, Discover, New York, and other periodicals. His humor pieces have been featured in The New Yorker, The Atlantic, Time, Esquire, Slate, Salon, The Independent (U.K.), L.A. Weekly, the New York Observer, the Chronicle of Higher Education, and the op-ed section of the New York Times. More recently he has channeled his comic energies into screenwriting, selling a feature script to a major studio.

He has been a music columnist for The Nation, a synagogue cantor, and a gardener for the New York City parks department. Born in New York City, Eisenberg studied philosophy and classics at Harvard and Princeton and biology at the University of Massachusetts at Amherst. He lives on the Delaware River in upstate New York.